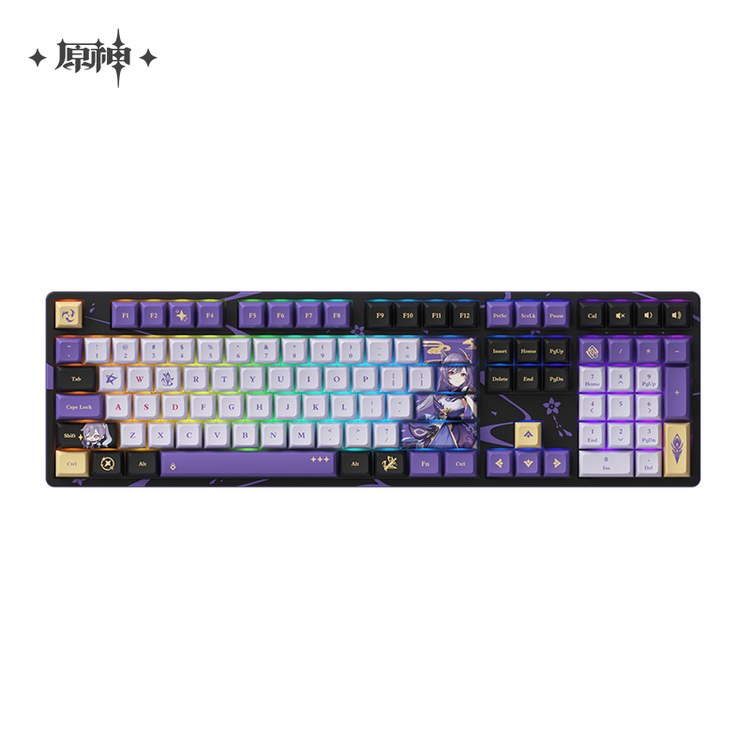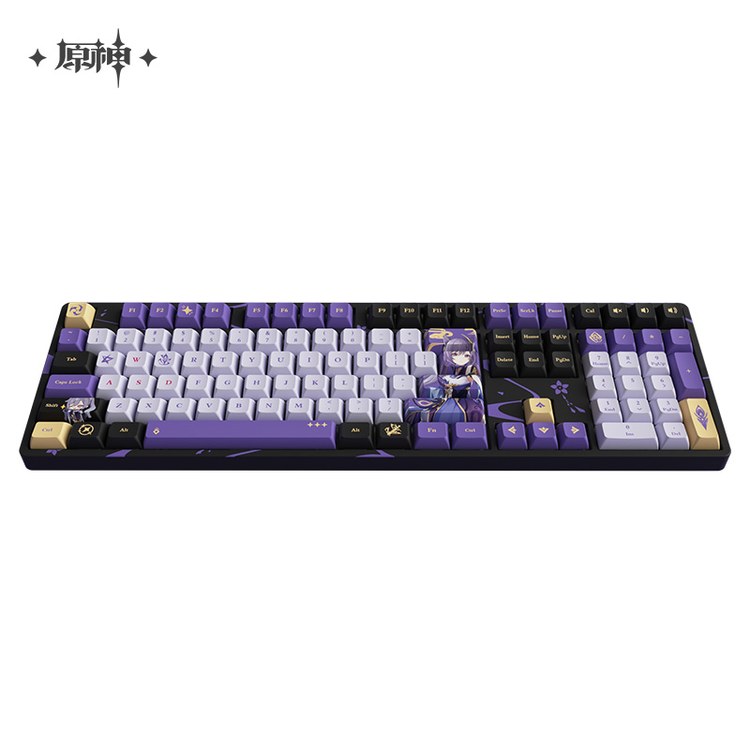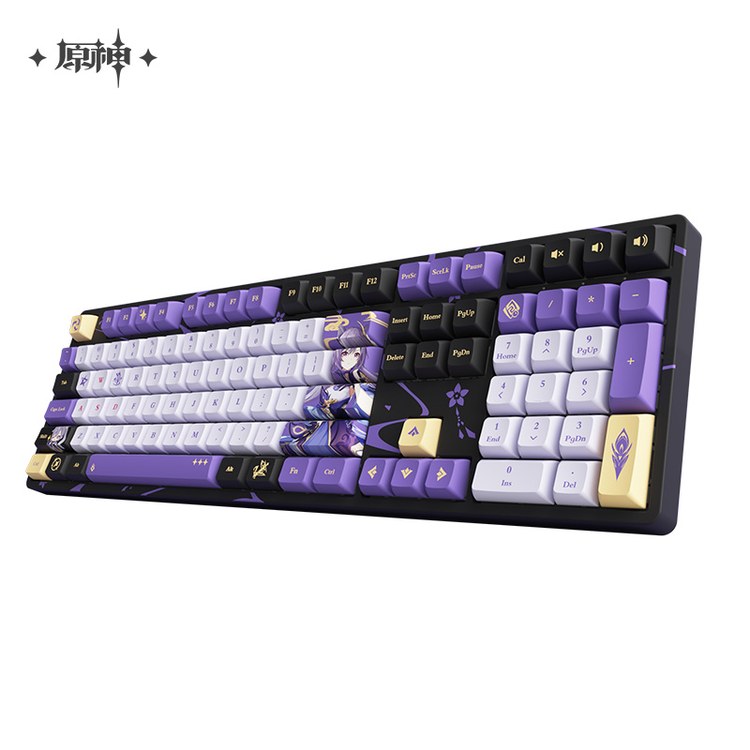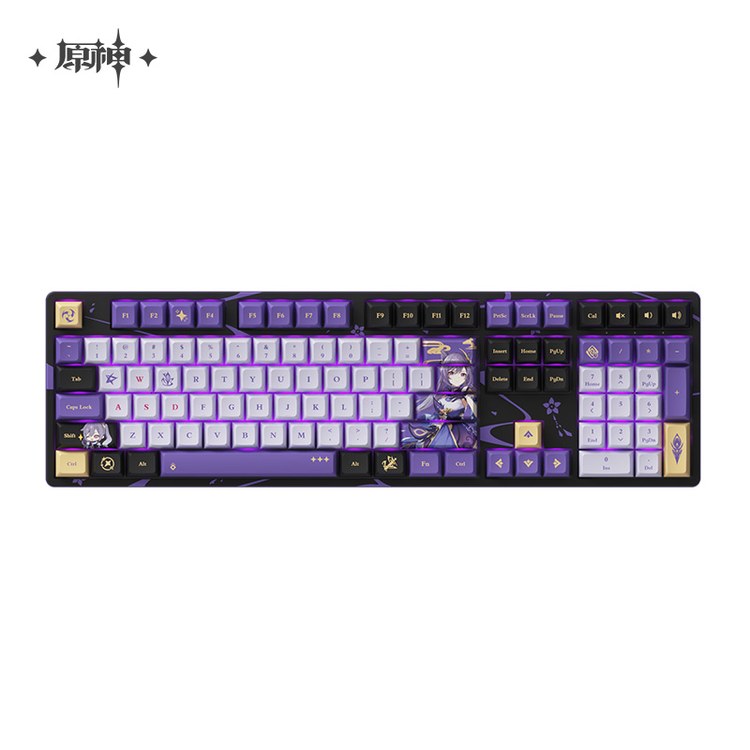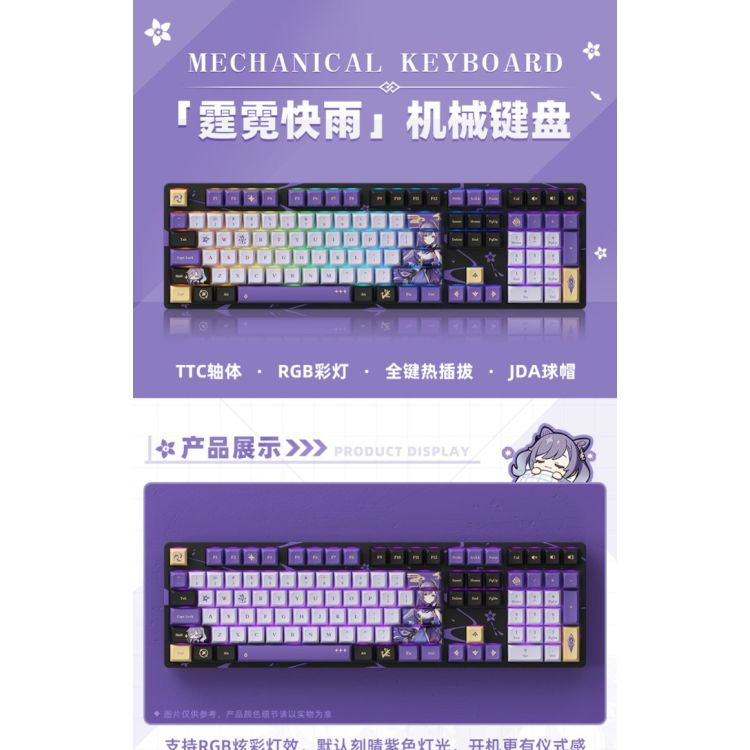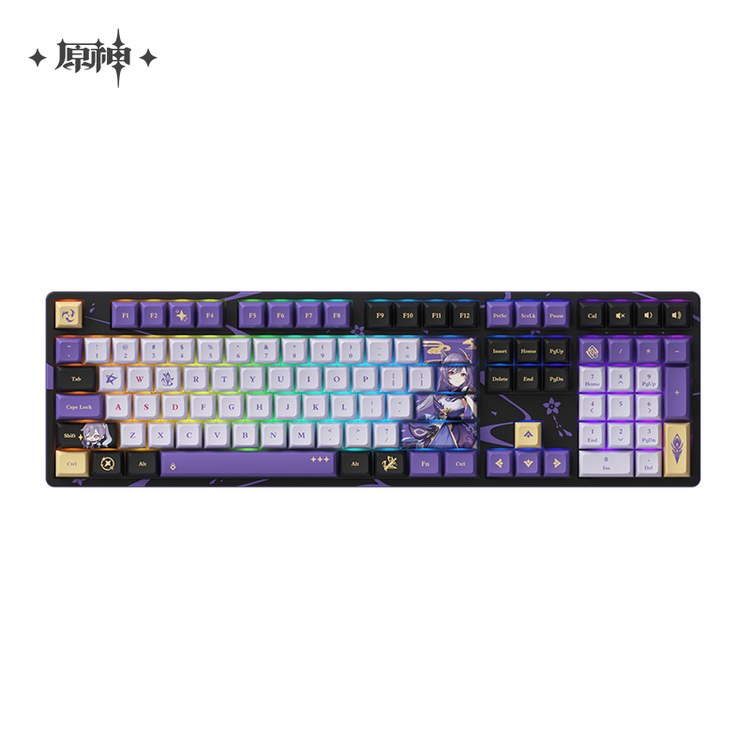 Hàng Order






Keqing "Driving Thunder" Mechanical Keyboard
Official Product
Features: TTC Switch, RGB lighting, Fully Hot-Swappable, JDA Keycap
Supports RGB backlight – Keqing's purple colour by default, starting the computer feels like a ritual.
Or it can be turned to colorful lighting too.
The keyboard is fully hot-swappable with TTC gaming key switches. Flexible and sturdy.
With JDA keycaps, it feels good to type on the keys. The keys are painted with hot sublimation which gives the prints superb sharpness and durability.
Product Parameters
Size: around 44cm X 13cm
Keycap Craftsmanship: Hot sublimation
Keycap Material: PBT (high content)
Cable Management Channels: 3 ways
Connectivity: Type-C to USB (default), Type-C to Type-C supported
Keyswtich: TTC Gold Pink Keyswitch / TTC Speed Silver Keyswitch / TTC Silent Bluish White Keyswitch
About TTC Keyswitches

TTC Gold Pink Keyswitch
Recommended for : office work
Soft and comfortable hand feeling
Smoother keypress
Operating Force: 37g
TTC Speed Silver Keyswitch
Recommended for: gaming / entertainment
Clearer keypress
Pre-travel: 1.08
Operating Force: 45g
TTC Silent Bluish White Keyswitch
Recommended for: study / quiet environment
Key base equipped with elastic body, which greatly reduces (by ~80%) the sound from the keys when in press
Quieter keypress
All product pictures are for reference only. There may be some slight differences between your screen and actual product.
There may be errors in manual measurement of the size and may differ by ±3mm, please refer to the actual product for accurate measurements.
[Official miHoYo] Genshin Impact - Keqing Driving Thunder Mechanical Keyboard
Sản phẩm hiện nút Mua Ngay là hàng có sẵn.
Hàng Order và Pre Order là hàng KHÔNG có sẵn, cần cọc trước 50% giá trị sản phẩm.
Vui lòng liên hệ trước khi đến, liên hệ qua Messenger sẽ được hỗ trợ tốt hơn.

Tình Trạng / Kho Hàng:

Hàng Order

Brand / Manufacturer: miHoYo
Mã Sản Phẩm:

R9356
Lượt Bán: 0
Lượt Xem: 2010