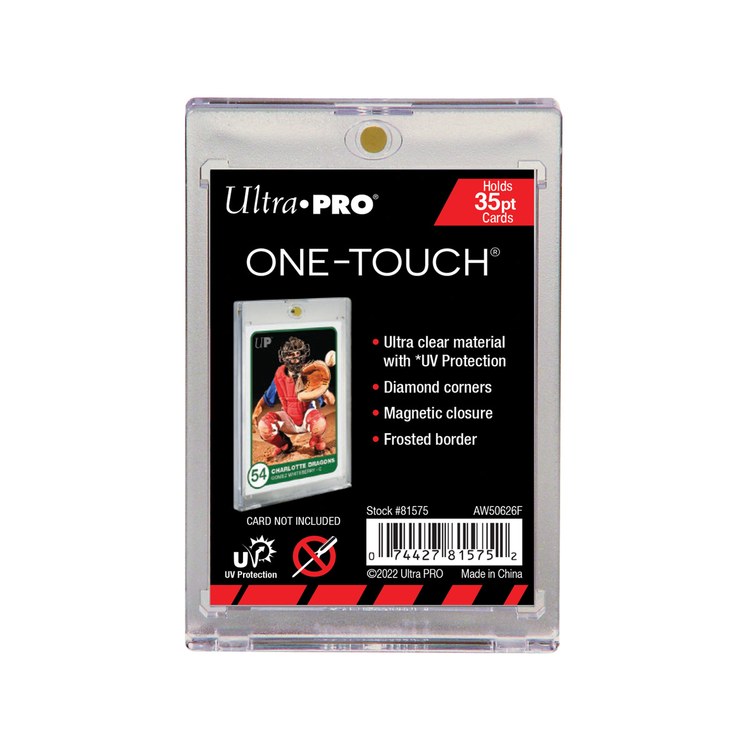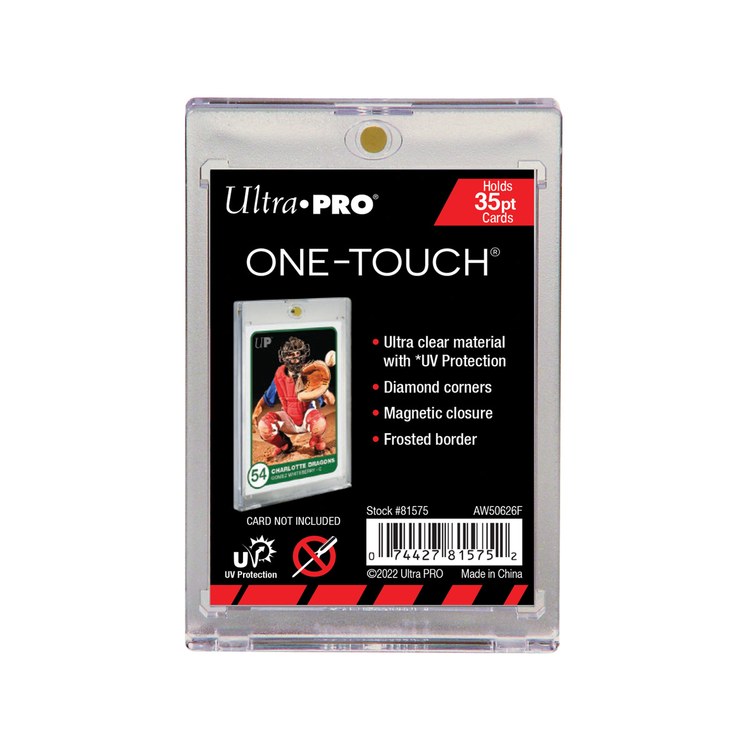 Ultra PRO's ONE-TOUCH holders are premium trading card storage cases designed as the final destination for your collectible trading cards. The two-piece ONE-TOUCH holders are uniquely designed with slide-in hinges and magnetic closure so you'll never have to use a screwdriver again. The holder uses UV-blocking additives to protect your card from harmful UV-rays, and is made with non-PVC materials to provide acid-free protection - ensuring your valuable hit retains its condition while under display. Our ONE-TOUCH holders are ideal for presenting prized and super rare gaming cards as well. This model can hold standard cards (2-1/2" X 3-1/2") up to 35pt in thickness.

For a unique way to display your favorite cards, use our ONE-TOUCH stands. These are available in black (#85833) or in an assorted pack of red, white and blue (#15222).
Sized to fit standard size (2.5" x 3.5") sports trading cards or gaming cards up to 35pt in thickness
Made with non-PVC, ultra clear materials with UV-blocking additives
Diamond corners to keep card corners in mint condition
Frosted borders and ultra clear materials to show your card's true colors with premium presentation
Slide-in hinge and magnetic closure keeps your card secure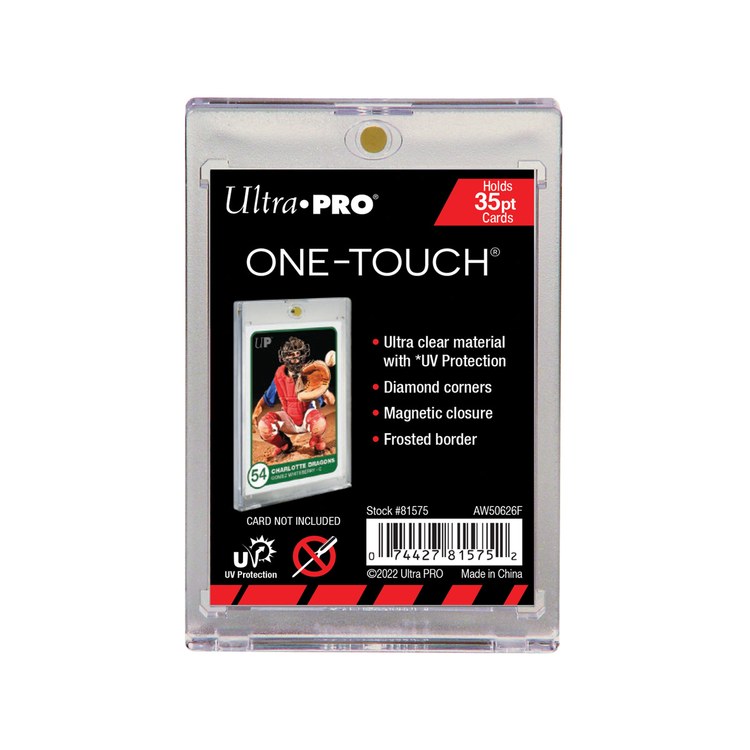 35PT UV ONE-TOUCH Magnetic Holder (Ultra PRO)
Sản phẩm hiện nút Mua Ngay là hàng có sẵn.
Hàng Order và Pre Order là hàng KHÔNG có sẵn, cần cọc trước 50% giá trị sản phẩm.
Vui lòng liên hệ trước khi đến, liên hệ qua Messenger sẽ được hỗ trợ tốt hơn.

Tình Trạng / Kho Hàng:

3

Brand / Manufacturer: Ultra PRO
Mã Sản Phẩm:

R8663
Lượt Bán: 0
Lượt Xem: 481